cables / Adapter/ video synth/ guitar pedals
Accessories
like 
cables  power Adapters and  more stuff
Shipping these accessories can be cheap, because it fits through the mailbox, in a bubble-wrapped envelope. Of course it depends on where you live, and the risk is that there's no track and trace number available. 
But if you like to send it for cheap, please send a mail to studiopaultas@hotmail.com and let me know whick cables you want in the envelope. 
new

-38%

5x cable

new

sale
Offers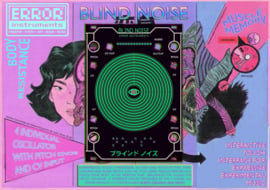 The blind noise Eurorack. BLACK !
€ 199,00
€ 150,00