NEW !
TELE BLENDER eurorack GL
What is the Tele blender. ?
It's generating experimental loops of control voltage. .
Controlling the chaos by making a loop from it s like it sequencer
switch quickly between noise and different kind of values of CV
Ultimate bubble, bath generator,
making complex rhythms,
from every oscillator or filter there are two control voltage out .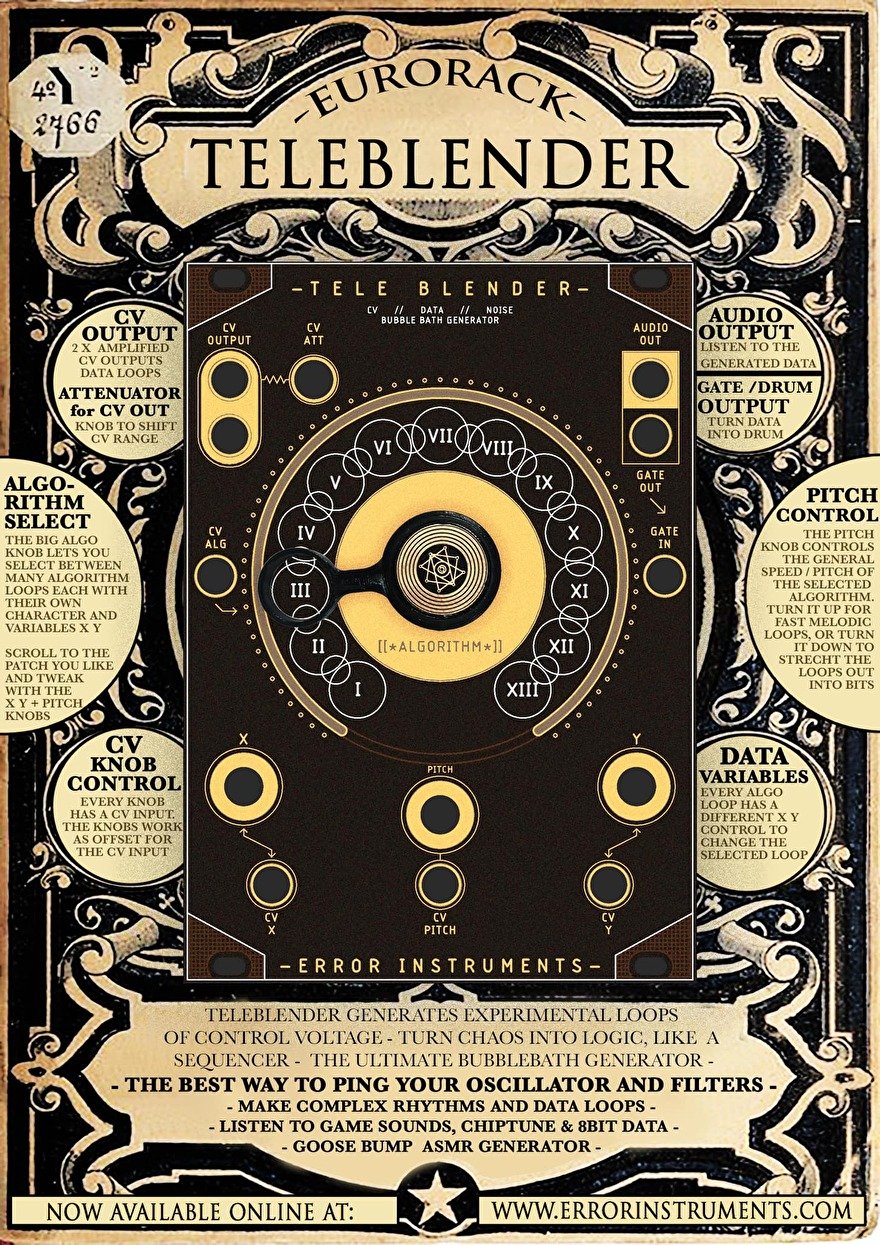 That you can add more or less voltage to the 2 " output s
For example, you put one in the trigger from A oscillator and one in the cv in .
Or you use it on a filter one for the cut off and one for the resi .
There's also audio engine that it's more like game sound or chiptune.
you can use this one also has control for the lower level you can also shoot control voltage by using the gate.
There is a cv on every knob there's also a possibility to use self patch from the cv out in to the cv in in the model .
12+122ma 12- 6ma 18 HP
dis is het zilver edit like on the pic
how to use
Find your loop by the big algorithmic knob .
If you find your loop that you like play with the three smaller knobs to go deeper in it..
see demo video