new !
Flowerfield plant .drone
Flowerfield plant .
It's a drone machine that sounds really deep. And low drone
really low frequency make you feel relax.
It can help you with meditation .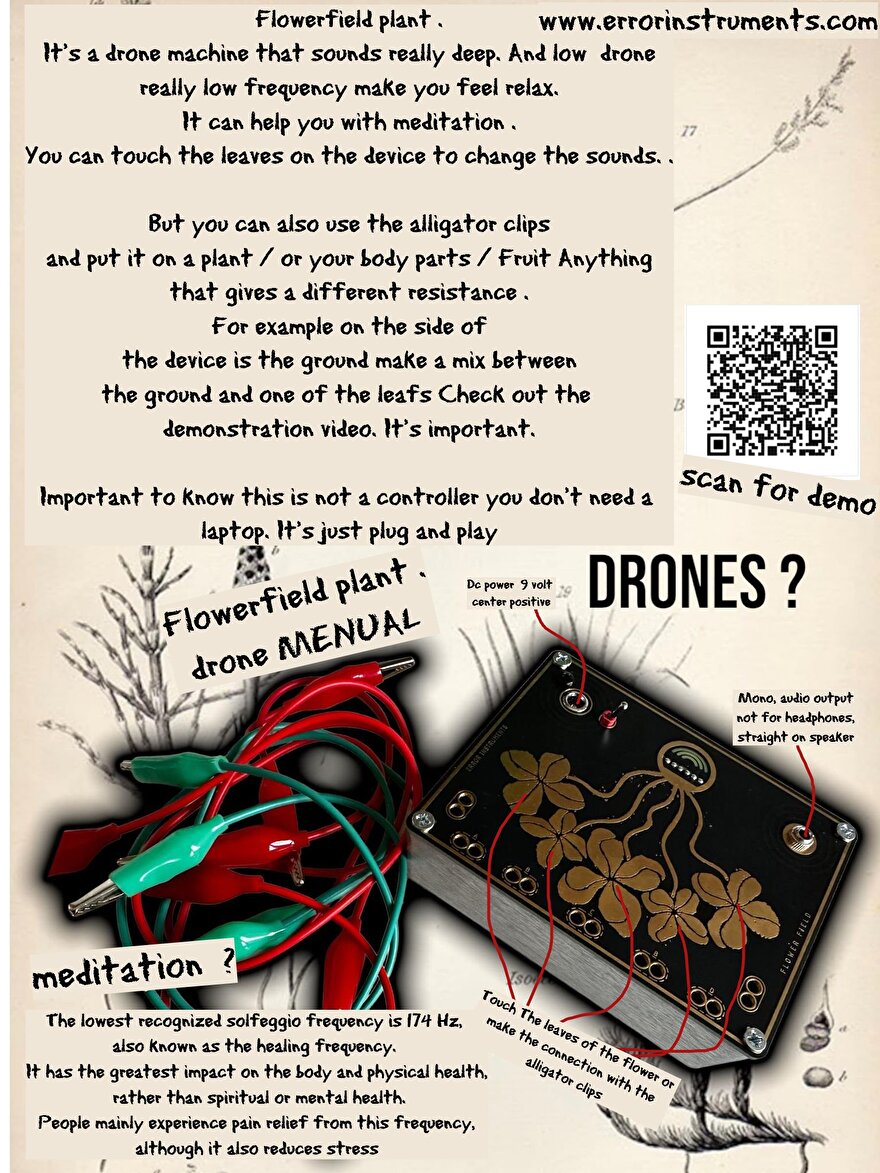 You can touch the leaves on the device to change the sounds. .
But you can also use the alligator clips
and put it on a plant / or your body parts / Fruit Anything
that gives a different resistance .
For example on the side of
the device is the ground make a mix between
the ground and one of the leafs Check out the demonstration video. It's important.
The lowest recognized solfeggio frequency is 174 Hz,
also known as the healing frequency.
It has the greatest impact on the body and physical health,
rather than spiritual or mental health.
People mainly experience pain relief from this frequency,
although it also reduces stress
Important to know this is not a controller you don't need a laptop. It's just plug and play
What's in the box? Flowerfield bricky device 6 alligator clips Usb power connector . To 9v . Interesting to use it in effect pedals or multi effects.