NEW FERTAS only here !!
fertas ... noise, warm, organic, experimental.sound Art
new Fertas Squisher
The new FERTAS squisher
is an organic noise drone with complex echo
severals touch points with your hand.
Hot organic sound.
but also a lot of possibilities patch
also 4 CV for use in eurorack
LFO or ADSR
really fun to make complex noise or drumsweeps
the delay filter can be used with other gear
and can also generate self self oscillator
for glitch sounds
it comes with hanger on the wall
3 patch Bannan 4mm /
battery clip for 9V
the components are different.
in use. really bakelite. 2nd World War. components
a much more. wood and exclusive design.
each fertas is unick .foto, s of selected parts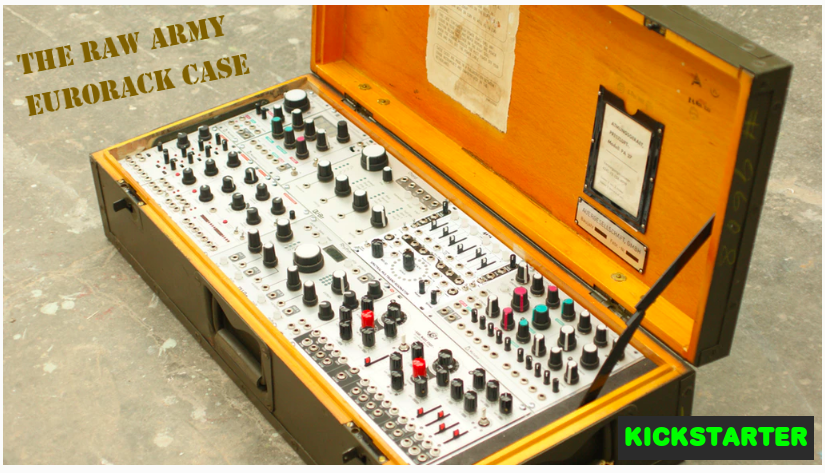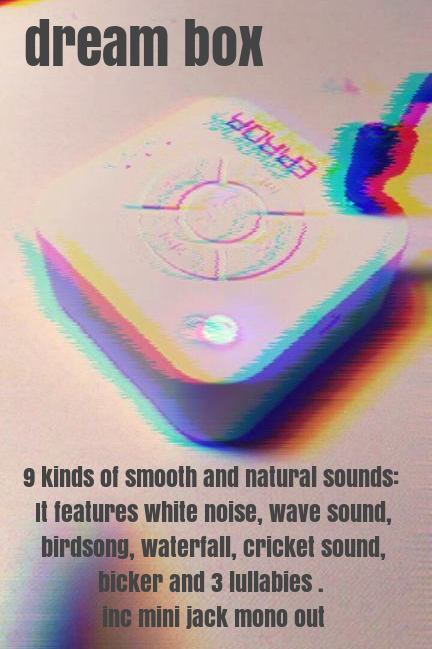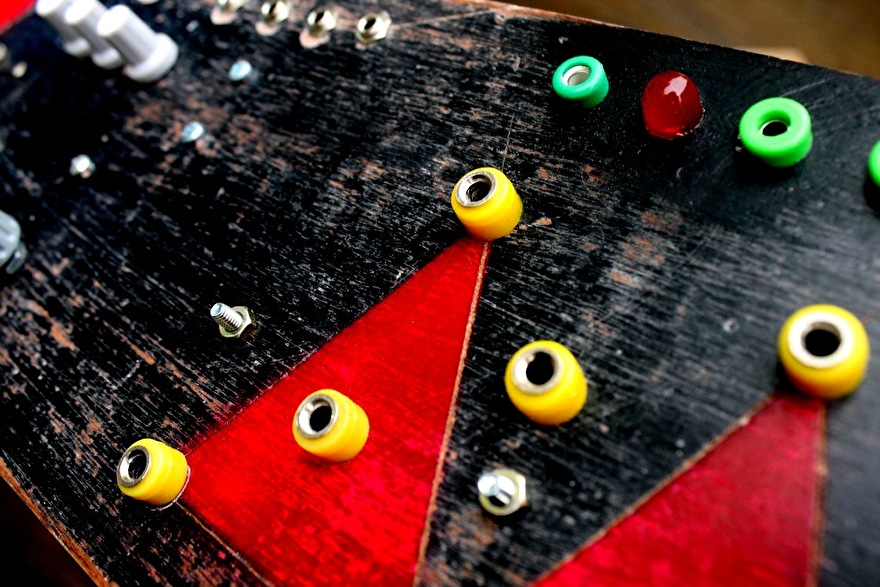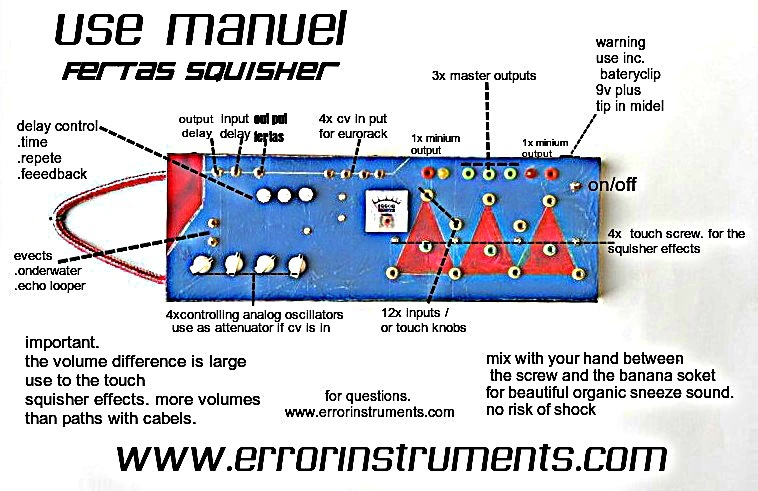 NEW FERTAS
now for sell !!
NEW FERTAS-1 prototype
the new moduler noise synth FERTAS-1
in developing high-tech Engineer Robert Ferdek
Paul Tas artist and inventor of www.errorinstruments.com
are engaged in creative and affordable modulate synthesizers
the FERTAS-1 sounds like drone noise or echo
it is also inspired by Buchla Modular Synth
the organic analogue sound and of course the banana plugs
moduler paths board
also there and revDelay. on this sound will. co mad
and a pulse function too
it is with great retro buttons
Wood roasted lines and geometries style